Welcome to the home page of Chapel-en-le-Frith Morris, probably the most hyphenated Morris side in the world.

We dance because we're happy; we're happy because we dance.

in February 2019 we changed or name to Chapel-en-le-Frith Morris to reflect that we now welcome women and men as dancers and musicians.

We have been dancing in and around the Peak District since 1975 in our distinctive green and yellow costume and can be seen performing at local pubs on a Monday night during spring and summer. In the winter we practise on Monday evenings at Chapel-en-le-Frith Playhouse.

To find out where and when we are dancing click on our 'Diary' page. If you would like to book us for your event, please get in touch via our 'Contact' page. Or, if you would like to have a go at the ancient art of Morris, why not click the little dancer to see if you are 'Cut Out for Morris?' If you would like to keep up with what we are doing, and the (sometimes) weird and wonderful world of Morris, then follow us on Facebook and Twitter .
Buxton Day of Dance 2020 - Sat 18th July
Give Morris a Go!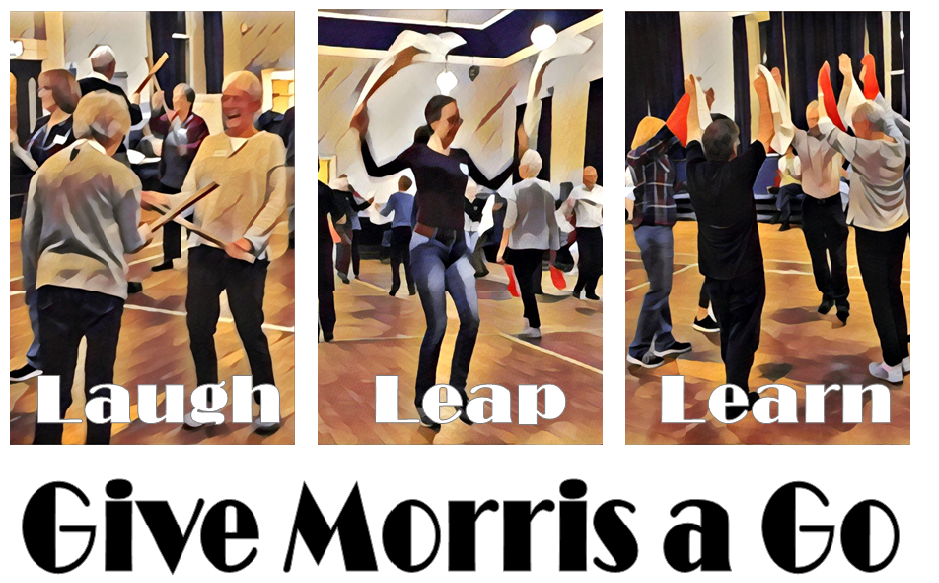 Always wondered whether you are cut out for Morris? We are now in our 'practice season' and meet every Monday night at The Playhouse, Eccles Road, Chapel-en-le-Frith. We would be delighted if you would like to come along and try out Morris for yourself either as dancer or musician. We're a friendly bunch and now is the perfect time to 'Give Morris a Go'. Get in touch or just come along.

Laugh, Leap and Learn.