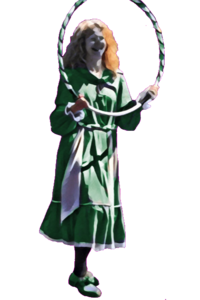 A bit about Beggars'Oak Clog
Beggars' Oak Clog started in 1983 – a mixed clog morris team dancing in the North West tradition. We meet regularly on Monday evenings – both band members and dancers, to practice our regular dance routines to develop confidence for our newer members, and to try out new dances. Our "home" is the Methodist Church Hall in Handsacre, where we meet at 8:00pm on Monday evenings for a couple of hours – and just around the corner, our local friendly pub – "The Olde Peculiar" – which plays host to our meetings and celebrations, as well as regular folk sessions.
The Beggars' Oak was a great tree which stood on the Bagot Estate near Abbots Bromley, a meeting place for itinerants. It was believed to be about 1000 years old when it had to be removed in about the 1940s.
We receive regular invitations to participate around the region – in particular, fetes and fayres, Well Dressing festivals, Women's Institute workshops and very specially – to support the ancient Horn Dance each September at Abbots Bromley.
Other events include Wassailing in January where we have presented at Staffordshire Wildlife Centre at Wolsley. This often includes the famous and raucus Mummers Play traditionally performed by Lichfield Morris.
To find out more about Beggars' Oak Clog  visit the website https://www.beggars-oak.org.uk/