Virtual Buxton Day of Dance 2020 
This event has now finished but look out for Buxton Day of Dance 2021, hopefully coming to your streets on Saturday 17 July 2021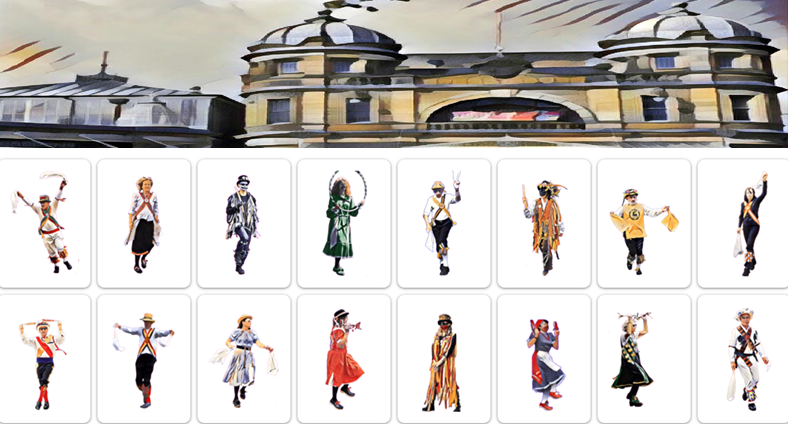 We would like to thank our virtual visiting sides:
Adlington Morris Men, Ansley Morris, Bakanalia Border Morris, Beggars' Oak Clog, Domesday Morris, Harthill Morris, Makeney Morris, Manchester Morris Dancers, Mendip Morris, Milltown Cloggies, Old Meg Morris, Powderkegs, Poynton Jemmers, Ripley Green Garters, Winster Morris Dancers
We would also like to thank all the visitors who've visited the page and even dared to press the Random Dance Button.  We've really missed performing and especially missed our audiences.  However we've had some lovely comments on social media.
Finally a special thank you to Buxton Festival Fringe who've kept our profile high during the Fringe period.